IDEA Announces Initial IDEA Volumetrics Founders and Customers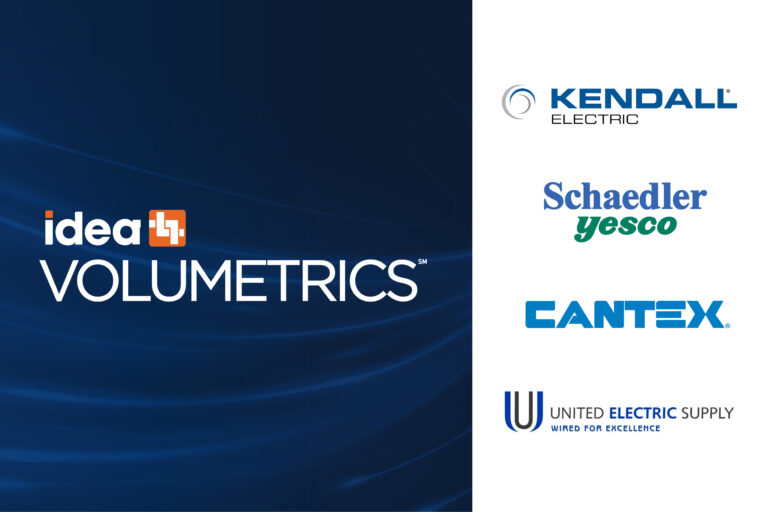 NEWS RELEASE
Kendall Electric, Schaedler Yesco, CANTEX, and United Electric to Assemble and Contribute Weight and Dimensional Product Content in IDEA Connector
The Industry Data Exchange Association, Inc. (IDEA), the industry-owned technology company that is the leading provider of electrical product data, announces Kendall Electric, Schaedler Yesco, CANTEX, and United Electric as the first IDEA Volumetrics Founders. This select group of distributor and manufacturer customers are working with IDEA to lead the industry-wide initiative to provide weight and dimensional data through the IDEA Connector data syndication platform.
By developing multiple levels of weight and dimensional data for e-commerce freight calculations, warehouse automation, logistics, and quality processes, IDEA Volumetrics will improve customer service and sales, increase efficiency and productivity, and make the channel more competitive.
LEADING IDEA VOLUMETRICS FOUNDERS
---

Kendall Electric Inc., a member of The Kendall Group, is a 100% employee-owned company. The Kendall Group is comprised of six divisions with over 60 locations across nine states. Kendall serves the electrical, lighting, automation, pipe, valve and fitting (PVF), steam, and instrumentation industries. Visit Kendall Electric online at kendallelectric.com.

Schaedler Yesco Distribution, established in 1924, is a fourth-generation family- and employee-owned provider of complete connected solutions for the electrical industry. With 22 locations in Pennsylvania and one location in New York, the company offers services and products for lighting, datacomm, automation, and industrial needs. Visit Schaedler Yesco online at sydist.com.

CANTEX INC., a leading manufacturer of American-made PVC electrical conduit, fittings, and boxes, has manufacturing and distribution facilities strategically placed nationwide. With over 60 years of proven results in manufacturing electrical products and providing superior service, CANTEX focuses on innovation and continuous improvement to provide top-quality PVC products that exceed the most stringent industry standards. Visit CANTEX online at cantexinc.com.

United Electric Supply Co. Inc. is a nationally recognized, 100% employee-owned company supplying electrical products and advanced services for the construction and industrial markets. The company is headquartered in New Castle, Delaware, with locations throughout Delaware, Pennsylvania, Maryland, New Jersey, and Virginia. Visit United Electric Supply at unitedelectric.com.
As IDEA Volumetrics Founders, these companies will have direct input on the new service and advise on priorities.
IDEA also recognizes the industry's initial IDEA Volumetrics subscriber, Franklin Empire Inc., the largest independently owned electrical distributor in Canada, with more than 500 employees and 23 branch locations and five assembly and repair shops in Québec and Ontario. Visit Franklin Empire at franklinempire.com.
"We believe in the power of strategic opportunities where we can take appropriate action to gather and share information that advances our entire industry, not just our company. IDEA Volumetrics supports our customer-centric approach. Volumetric data will allow us to accurately calculate shipping costs for our growing e-commerce business, as well achieve ideal space utilization and optimization goals that will help us accurately and efficiently service customers from our growing network of distribution centers across our marketplace."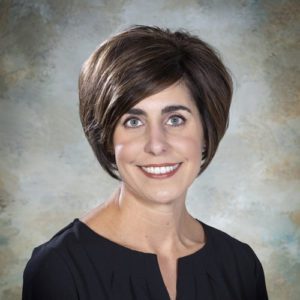 "United Electric continues to support industry initiatives that are designed to increase the efficiency of our channel and improve customer service. IDEA Volumetrics combines these two goals.
We're proud to be involved in IDEA Volumetrics to grow our library of data while contributing to building a better future for the electrical distribution channel."
MARKETPLACE NEED FOR IDEA VOLUMETRICS
Distributors need weight and dimensional data to efficiently pick, pack, and ship to customers, yet the marketplace currently lacks this product information for many SKUs. In addition to reaching out to manufacturers to supply the data, the IDEA Volumetrics team is working with customers to assemble and maintain weight and dimensional data for manufacturers' product lines, including scanning products as needed. IDEA Volumetrics will provide this data in IDEA Connector for syndication to e-commerce software to calculate freight, automate warehousing, and improve quality processes.
IDEA Volumetrics is in partnership with Avalon CSC, an experienced supply chain and logistics company, to assemble and consult in the data collection with with manufacturers and distributors.
IDEA Volumetrics anticipates delivering data for high-velocity electrical items, with tens of thousands in phase one this year. Electrical distributors who subscribe to receive the new service will be able to transmit weight and dimensional data via IDEA Connector into their ERP, WMS, and e-commerce systems.
MORE INFORMATION
For more information on IDEA Volumetrics or to become a Founder, visit https://idea4industry.com/volumetrics.
---
About Avalon CSC Inc.
Avalon specializes in delivering supply chain consulting services across all industries and business functions. Composed of industry experts, the company delivers supply chain solutions to accommodate present and future challenges of clients. For more information about Avalon CSC: www.avaloncsc.com.
About IDEA
The Industry Data Exchange Association, Inc. (IDEA) is the electrical industry-endorsed provider of data syndication, management, automation, and standards. IDEA helps hundreds of manufacturers and distributors digitally syndicate product content internationally, exchange Electronic Data Interchange (EDI) documents, and extend their teams for data management, cleansing, and enrichment. IDEA was founded in 1998 by the National Electrical Manufacturers Association (NEMA) and the National Association of Electrical Distributors (NAED). Through its flagship services—IDEA Connector and IDEA Exchange—as well as a growing ecosystem of related services, IDEA is continuing to add value for the electrical, HVAC, plumbing, and additional industrial verticals and trading partners. Visit IDEA at idea4industry.com.
Media Contacts
Dena Barrett
IDEA Marketing & Digital Operations Director
Sonia Coleman
IDEA Marketing & PR