IDEA Leads Industry Initiative to Develop One Unified Data Model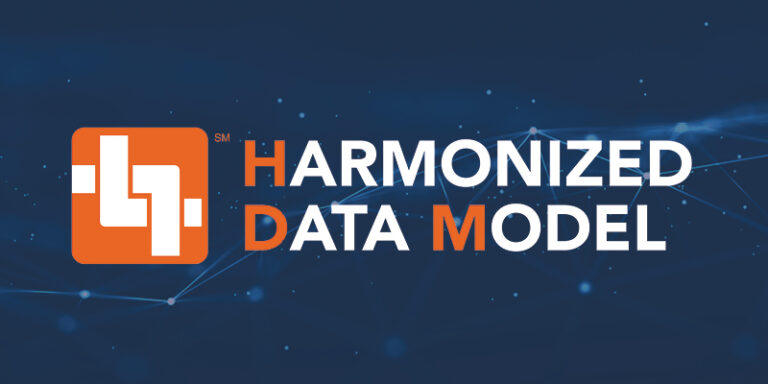 Initiative to Improve Syndication to Multiple Formats and Normalization of Product Attributes
Arlington, VA – IDEA, with the support of NAED and NEMA, is leading an industry standards initiative to address the challenges faced by electrical manufacturers and distributors.
The Harmonized Data Model (HDM) will unify, or harmonize, different taxonomy and category attribute standards into one standardized data model (HDM). This will enable manufacturers to provide a single data feed into the IDEA Connector—whether it be UNSPSC-based Category Attribute Standard, ETIM, HDM or some other format—and syndicate their product data via another format. Manufacturers will be able to seamlessly meet distribution channel demands for differing taxonomies and category attribute standards.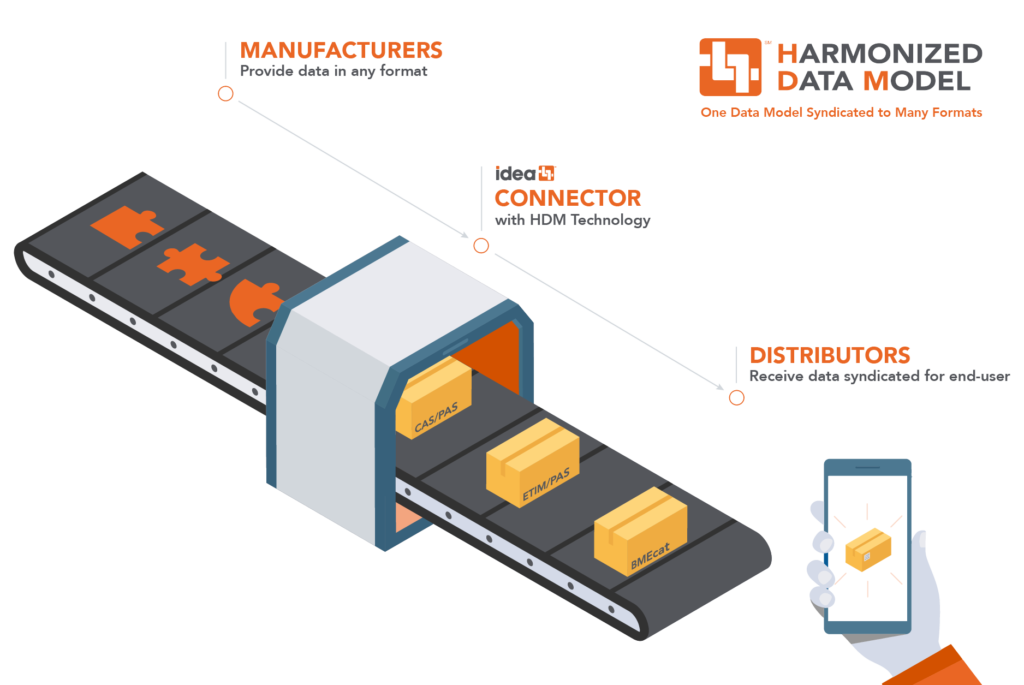 Industry Impact
Manufacturers are supporting many different standards and formats for their product data, which is costly and can cause errors. The Harmonized Data Model (HDM) will unify or harmonize different standards (ETIM, CAS) into one data model. This will enable manufacturers to syndicate their product data into many formats from one data input, simplifying manufacturers' supply chain and global outreach.
Distributors are investing significant resources to modify their manufacturers' product data to make it consistent, or normalized, for easier use by their end-user customers online. HDM will define attribute values in product categories so there is consistency. For example, defining the color black currently may be defined as "black," "B," "BK," or "BLK" in a manufacturer's product data. With HDM, industry subject matter experts will define one value for attributes, like black, so the resulting data uses that standard. This will ultimately help eCommerce customers easily find and purchase products.
"The development and implementation of a "harmonized" data standard via IDEA Connector will help manufacturers and distributors spend less time on data projects, improve data quality, and increase speed to market," said David Oldfather, President and CEO of IDEA. "Since it will also help eCommerce customers more easily find and purchase products, it will also increase sales; creating a win-win-win situation."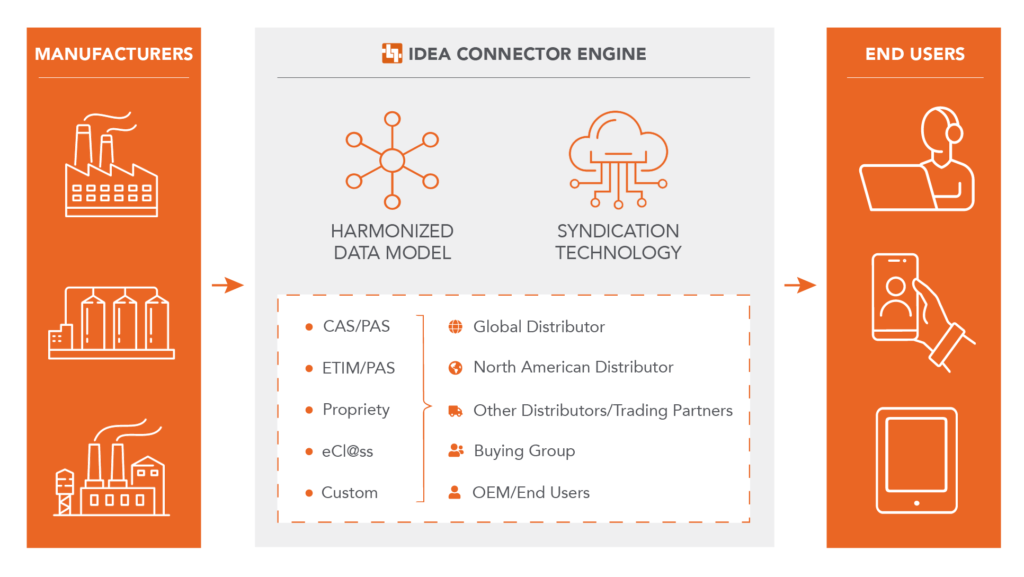 HDM Next Steps
As HDM passes through its milestones and goes into production in IDEA Connector, the industry, as a whole, will be getting more involved.
IDEA is gathering industry input about data needs and challenges from the IDEA Connector User Group and customer focus groups. This will help guide the direction of HDM, ensuring it brings value to industry manufacturers and distributors alike.
IDEA will also gain input from industry data experts to define the standardized values for product categories. Manufacturers and distributors will be given the opportunity to provide feedback on how to introduce this new technology while mitigating disruption.
Special Thanks
The initiative started as the result of the Product Data Standards Task Force. Initiated by NEMA, the task force recommended that IDEA develop a harmonized data model and integrate that data model into IDEA Connector.
As the initiative evolves, the task force will transition into the HDM Advisory Council. The HDM Advisory Council will bring together manufacturers and distributors to work with IDEA to ensure the initiative is successful.
IDEA, NAED and NEMA would like to thank the companies that have participated in the original Product Data Standards Task Force and provided subject matter experts for the HDM proof of concept.
Task Force Participants
John Callen, Lutron Electronics
Rick Peters & Vikram Dasa Rao, Eaton
Jill Ridenour & Erin Kalidindi, Schneider Electric
Stefan Claassen & Aleshia Eckard, Siemens
Brenda Maxwell & Sherri Thorne, IDEA
Denise Keating, Ed Heon & Angela Baraks, DATAgility
Participating Companies
Distributors: Electrozad, McNaughton-McKay, Graybar, Kirby Risk, Mayer Electric, Standard Electric, The Reynolds Company, United Electric Supply, WESCO
Manufacturers: Acuity, Eaton, Hubbell, ILSCO, Legrand, Leviton, Lutron Electronics, Rockwell Automation, Schneider Electric, Siemens
HDM Educational Opportunities
Manufacturers and distributors can learn more about HDM through education sessions and roundtable discussions at IDEA eBiz 2022, March 7-9:
Standards Update: Harmonized Data Model will provide the latest updates on standards, the effort to provide consistent and universal product content to distributors, equipping manufacturers for a global presence, and how the Harmonized Data Model can make a difference at your organization.
IDEA Connector News and Updates will cover new functionalities and explain what the Harmonized Data Model will look like, benefits and features, and what companies will need to do to support it.
Find out more about the Harmonized Data Model (HDM) at https://idea4industry.com/hdm.
About NAED
NAED is the trade association for the $70+ billion electrical distribution industry. Through networking, education, research, and benchmarking, NAED helps electrical distributors increase profitability and improve the channel. NAED's membership operates in approximately 5,100 locations internationally.
About NEMA
The National Electrical Manufacturers Association (NEMA) represents nearly 325 electrical equipment and medical imaging manufacturers that make safe, reliable, and efficient products and systems.Our combined industries account for 370, 000 American jobs in more than 6,100 facilities covering every state. These industries produce $130 billion in shipments and $38 billion in exports of electrical equipment and medical imaging technologies per year.
About IDEA
The Industry Data Exchange Association, Inc. (IDEA) is the official technology service provider and eBusiness standards body of the electrical industry. IDEA helps hundreds of manufacturers and distributors effectively and efficiently exchange transactional and eCommerce content on a day-to-day basis. IDEA was founded in 1998 through a partnership formed by the National Electrical Manufacturers Association (NEMA) and the National Association of Electrical Distributors (NAED). Their applications also bring value to vertical markets such as industrial, retail, and consumer-packaged goods. IDEA is headquartered in Arlington, VA (idea4industry.com).
Media Contact
Sonia Coleman
IDEA Marketing
Email