IDEA Promotes Sherri Thorne to New Position as IDEA's Director of Client Sales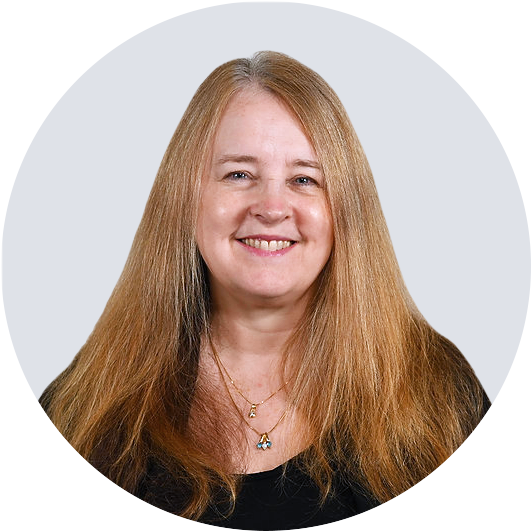 Electrical Industry Veteran Continues to Advance within IDEA
Arlington, VA – IDEA, the Industry Data Exchange Association, Inc., has named Sherri Thorne to Director of Client Sales at IDEA. Thorne now oversees IDEA's Account Executive team, which works with customers to ensure customer satisfaction with IDEA products and services. She previously served as Director of Product Content Services and Director of Business Development at IDEA.
An industry veteran with more than 35 years of experience, Thorne is continuing to manage new manufacturer sales in the electrical industry and adjacent verticals for IDEA Connector and serving as account executive for strategic customer accounts. Thorne will continue to provide sales engineering support for IDEA Connector with a focus on manufacturer partners that benefit from IDEA product syndication and services.
With her extensive experience, Thorne can help manufacturers successfully navigate eBusiness and product content initiatives to support their supply chains. She played a vital role in the development and implementation of IDEA Connector. She also assembled and trained the customer success team that supports IDEA Connector users.
Before joining IDEA, Thorne directed purchasing and worked in sales management at Rexel (formerly Branch Electric) in Upper Marlboro, Maryland.
"IDEA Connector is a mission-critical service to our hundreds of customers. As we emerge from the pandemic, eCommerce and increasing efficiency have become even more important," said Mike Wentz, IDEA Vice President of Sales & Marketing. "Sherri brings valuable product and customer service expertise to our account executive team, and her deep knowledge of IDEA Connector helps our customers save time and money as they make the digital transition."
IDEA has invested millions in IDEA Connector, a next-generation digital product data syndication platform. IDEA Connector supports industry data standards, facilitates rapid information exchange between trading partners, and increases digital sales in the electrical channel. Manufacturers and distributors who also use IDEA Exchange, industry-approved EDI services, gain even greater supply chain efficiencies.
Reach out to Sherri Thorne to learn more about her new role.
About IDEA
The Industry Data Exchange Association, Inc. (IDEA) is the official technology service provider and eBusiness standards body of the electrical industry. IDEA helps hundreds of manufacturers and distributors globally to effectively and efficiently exchange transactional and eCommerce content on a day-to-day basis. IDEA was founded in 1998 through a partnership formed by the National Electrical Manufacturers Association (NEMA) and the National Association of Electrical Distributors (NAED). IDEA's applications also bring value to vertical markets such as industrial, retail, and consumer-packaged goods. Find out more at idea4industry.com.
Media Contacts
IDEA Marketing & Digital Operations Director
Sonia Coleman
IDEA