Weidmϋller Joins IDEA Connector Platform to Synchronize Data to Distributors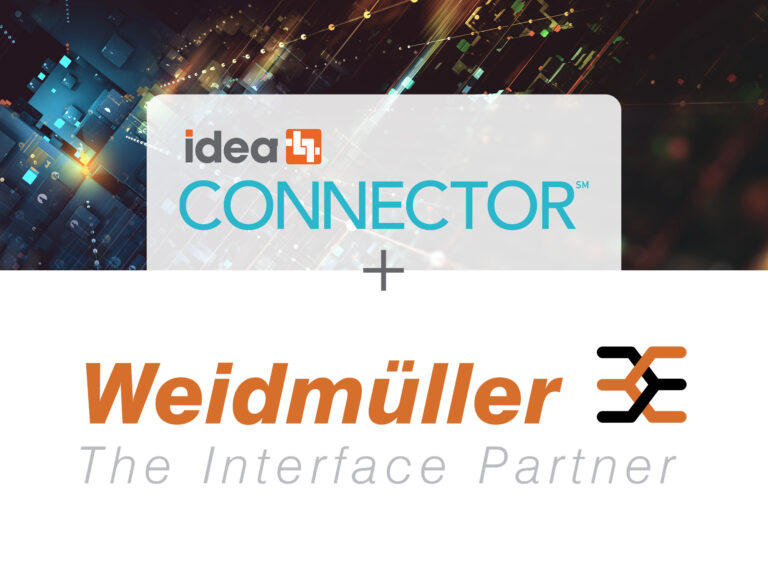 Distributors will be able to access the latest data electronically through this industry-approved master data management (MDM) platform
Arlington, VA – By joining IDEA Connector, the industry-approved master data management platform, Weidmϋller will provide its trading partners with the most accurate and timely product data and marketing content. By supplying their distributors 24/7 access to the information they need to market and sell, Weidmϋller products is creating an easier customer experience, minimizing order errors and returns.
Weidmϋller offers a range of products, solutions, and services in the industrial environment of power, signal, and data to customers around the world. The company has an ever-expanding product catalog powered by constant innovation, resulting in sustainable and useful solutions to meet customer needs.
"Partnering with IDEA takes Weidmϋller's ability to connect with distributors to a whole new level. Faster, accurate, and user-friendly: these are just some of the abilities to look forward to with this new partnership," said Roger Kroon, Global Head of Distribution Sales Management, Weidmϋller Group.
IDEA Connector allows Weidmϋller's authorized distributors to receive all available product content in a variety of formats. In addition to delivering a user-friendly interface to maintain product information, users have access to a graphical mapping tool to generate any required product and pricing extracts.
"Weidmϋller is helping their distributors to access high-quality digital product content in IDEA Connector to be better equipped to sell products," said Brenda Maxwell, IDEA Director of Global Product Management. "Together, we can help the industry gain digital efficiencies, better serve customers, and compete against other channels."
IDEA Connector holds over 2.9 million SKUs, 250 million product attributes, and over 500 fields for digital initiatives, including technical drawings, multiple images (3D, thumbnails, etc.), warranty information, videos, IMAP pricing, certifications (UL, Prop 65, etc.), and multilingual content (Spanish, French, etc.).
For more information, contact IDEA or call (866) 479-0484.
About IDEA
The Industry Data Exchange Association, Inc. (IDEA) is the official technology service provider and eBusiness standards body of the electrical industry. IDEA helps hundreds of manufacturers and distributors effectively and efficiently exchange transactional and eCommerce content on a day-to-day basis. IDEA was founded in 1998 through a partnership formed by the National Electrical Manufacturers Association (NEMA) and the National Association of Electrical Distributors (NAED). IDEA's applications also bring value to vertical markets such as industrial, retail, and consumer-packaged goods. Find out more at idea4industry.com.
About Weidmϋller
Weidmϋller supports customers and partners around the world with products, solutions and services in the industrial environment of power, signal and data. It is continuously developing innovative, sustainable and useful solutions for customer needs, and sets standards in Industrial Connectivity. The Weidmüller Group owns manufacturing plants, sales companies and representatives in more than 80 countries. In its fiscal year 2018 Weidmüller reached sales of 823 million euro with 4,900 employees. Find out more at www.weidmuller.com.
Media Contact
Sonia Coleman
IDEA