New 360° Image Viewer in IDEA Connector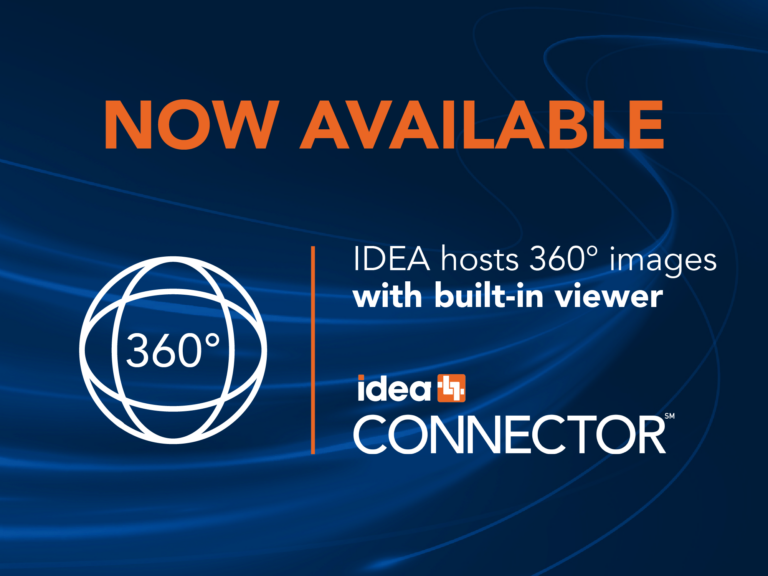 Bringing some much-needed consistency to e-commerce sites, IDEA Connector now has a single, web-accessible site to host 360° images. Distributors will be able to display their 360° spin images from their manufacturers using the same viewer for an easier product comparison experience.
IDEA 360° Viewer in Action
Drag over the image or turn the mouse wheel to see it spin.
IDEA is providing a service to host manufacturer-supplied 360° image files in the IDEA Connector platform so distributors can have a consistent experience and manufacturers can use IDEA's 360° image viewing capability if preferred.
In addition, IDEA Connector's extractor tool has been updated to enable distributors to extract the IDEA 360° URLs along with other IDEA Connector content.
Next Steps
Distributors
Now you can have a more unified 360° image viewing experience on your e-commerce website. In IDEA Connector, you can now extract the IDEA 360° image URLs in addition to manufacturer-supplied 360° images. This program is just getting started, so be sure to reach out to your manufacturers and request that they put all their 360° images in IDEA Connector, even if they don't have a viewer.
Manufacturers
If you are interested in hosting 360° images in IDEA Connector, contact our team. We'll ask for uploaded images or URL links, which we will either convert or harvest to the IDEA 360° image format. IDEA-hosted URLs will be made available to authorized distributors for display on their e-commerce sites.
Fill out the form below for more information.