IDEA Features Dialight in Case Study on Improving Product Content and Pricing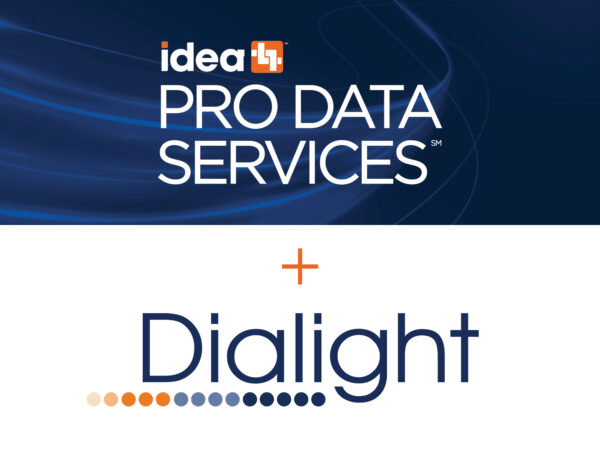 Global LED Lighting Manufacturer Boosts Content and Accuracy in IDEA Connector, Develops Sustainable Maintenance Process
The Industry Data Exchange Association, Inc. (IDEA) recognizes Dialight, a global industrial LED lighting manufacturer, for improving its product content amid resource challenges.
As online shopping and the pace of business continues to increase, the importance of complete and accurate product content is growing. Customers make purchasing decisions based on product content and distributors use the information to quote and sell products. Without it, manufacturers' products may be passed over by end-users or left out of bids.
Dialight's team recognized the importance of its product content for one-stop shopping, but with many competing business priorities lacked the resources internally to maintain and update their product content, marketing information and pricing in IDEA Connector in a timely manner.
Dialight decided to engage IDEA Pro Data Services to help update product content and pricing as well as add additional products, images, specifications, and attributes.
In the case study, Dialight shares how it worked with IDEA to:
Identify gaps and enhance all of its product content in IDEA Connector
Discover opportunities to add marketing materials and digital assets
Review existing products to remove outdated SKUs
Add new SKUs and attributes
Develop a sustainable product content maintenance process without burdening staff
Ensure that distributors get improved product data updates and access to new SKUs in a more timely manner
"Product data is a critical service and function to have up to date, especially since the pandemic when more people are using more online sources of information. Now, the opportunity to work directly with IDEA has helped us boost our product content and accuracy, and now it is easier to maintain going forward," said Teri Kelly, Senior Pricing Coordinator at Dialight.
IDEA would like to recognize manufacturers that are making significant advancements to their product data in IDEA Connector. To share what your company is doing to improve product data, reach out to IDEA Communications.
Find out more about IDEA Pro Data Services
About IDEA
The Industry Data Exchange Association, Inc. (IDEA) is the technology service provider and eBusiness standards body endorsed by the electrical industry. IDEA helps hundreds of manufacturers and distributors efficiently exchange transactional and eCommerce digital content and automate Electronic Data Interchange (EDI) documents nationally, as well as internationally. IDEA was founded in 1998 through a partnership formed by the National Electrical Manufacturers Association (NEMA) and the National Association of Electrical Distributors (NAED). Its applications, IDEA Connector and IDEA Exchange, also bring value to vertical markets such as industrial, retail, and consumer-packaged goods. IDEA is headquartered in Arlington, VA (idea4industry.com).
Media Contacts
IDEA Director of Marketing
IDEA Marketing