Get to Know HDM Subject Matter Expert Dave Gatto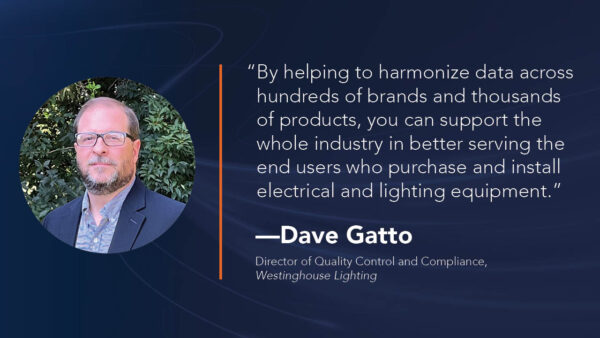 Name: Dave Gatto
Company: Westinghouse Lighting
Title: Director of Quality Control and Compliance
Years in the electrical industry: 33
Years at current company: 33
The Harmonized Data Model (HDM) is a single data model supported by NAED and NEMA that unifies multiple product data standards in IDEA Connector to support several syndication formats. We would not be able to accomplish our goals without guidance and support from members of the HDM Product Expert Task Force like Westinghouse Lighting's Dave Gatto.
What inspired you to pursue a career in the electrical industry, and how did you get started?
In the early 90's my wife was working for a growing family-owned lighting company looking to expand their customer relations team. Within just a few years I had the opportunity to move from providing post order support to our electrical distributor customers into sales and product marketing. That's where I joined the team responsible for providing pricing and product data to our customers.
What is your current role and how does your responsibility relate to data and data management?
Currently I'm part of the Business Intelligence team responsible for companywide analytics and reporting, tasked with managing the team who ensures all of our product and collateral marketing information is accurate and up to date in the IDEA Connector, and I am the company contact for the National Electrical Manufacturers Association (NEMA) where we participate in the national industry market data and statistics program for light sources.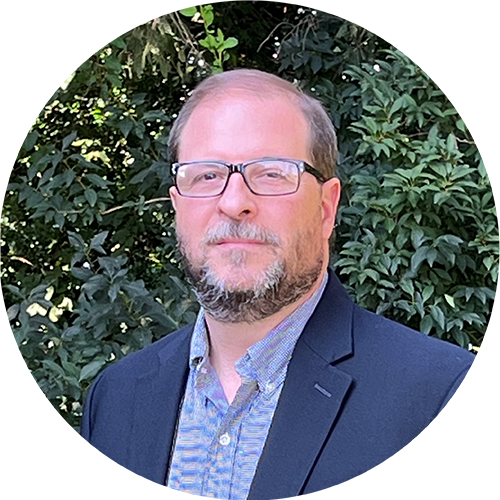 How would you describe your data management philosophy?
I've always found our customers really appreciate being able to access complete and accurate data about our product offering. Good data leads to good business decisions, helping us deliver the best solution possible to distributors and contractors.
What do you like about working with IDEA?
I really enjoy working with the IDEA team, a great group of dedicated people who really get the importance of data integrity.
How have your experiences helped you as a SME?
In several of my prior roles I had the opportunity to gain a deep technical understanding of the products we offer and insight into where and how the product is used. This helped me provide feedback on which attributes are important to include for specific light bulbs by lamp type and application.
How have you or your company benefited from being a part of the HDM initiative?
Participating in the HDM initiative has been great, I gained a lot of insight into what our customers in the electrical industry need to more effectively sell the products we offer.
If someone is thinking about joining, what advice or encouragement would you give them?
If you are someone with knowledge in the electrical industry, I'd strongly recommend becoming an SME. By helping to harmonize data across hundreds of brands and thousands of products, you can support the whole industry in better serving the end users who purchase and install electrical and lighting equipment.
What are some of the latest trends and technologies in the electrical industry, and how have these impacted your work?
We are seeing many of our electrical distribution partners offering their customers more ways to source product information, availability, and pricing electronically.
What are some of the biggest challenges facing the electrical industry today, and how do you see them being addressed in the future?
Inflation continues to put pressure on both manufacturers and distributors, increasing costs which can lead to delayed or even cancelled construction projects. Good data can help distributors more effectively specify the right product to meet both their customer's application, and their budget requirements.
What do you find most rewarding about working in the electrical industry?
The electrical industry is constantly evolving; learning and growing as our market changes has kept me engaged (and often entertained 😊) for more than 30 years.
Any other comments that would be helpful to highlight you and/or your company?
Westinghouse Lighting is a family-owned lighting manufacturer, founded in 1946 we offer a wide variety of light bulbs for use in both residential and commercial applications and a full line of decorative lighting, ceiling fans, and accessories.
Get Involved
If you want to help the industry solve data consistency problems, apply to be a Subject Matter Expert on the HDM Task Force.