IDEA Connector's Data Integrity Hub Provides Real-Time Interface for Quality Checks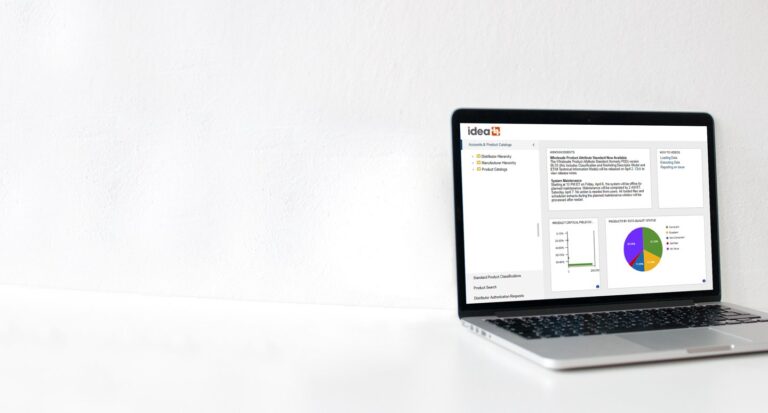 Product data quality continues to be a crucial component of electrical product sales. Within IDEA Connector, distributors and manufacturers have a one-to-one interface—the Data Integrity Hub—that provides quality checks between individual distributors and individual manufacturers.
The Data Integrity Hub puts the manufacturer and the distributor in closer contact. This enables them to communicate directly about the issues with their product data. Not only does this bypass the delay in a static process, it's also a tool for IDEA customers to provide information back and forth and track status. For example, a distributor can track the status of his product data request to a manufacturer.
How the Data Integrity Hub Works for Distributors
The Data Integrity Hub allows distributor users to report item-level data integrity concerns and prioritize them with the manufacturer via real-time alerts. This functionality in IDEA Connector replaces the previous data-quality score card system and provides an enhanced feedback capability to rapidly address and correct data issues between trading partners.
The Data Integrity Hub includes an intuitive, efficient method for quickly reporting data integrity issues to the right person at the manufacturer. When a distributor spots a product data issue, they use the Hub functionality in IDEA Connector to report the problem. The tool allows distributors to integrate examples into their digital reports involving one or multiple items immediately. IDEA Connector then alerts the manufacturer with messages and personal email.
At that point, the manufacturer can communicate directly with the distributor regarding the issue, mark the issue as resolved, or close the case with no resolution, automatically sending the matter to the IDEA Client Solutions Team. IDEA staff monitors the complete process and assures that all communications are logged within IDEA Connector.
The Data Integrity Hub for Manufacturers
For manufacturers, the Data Integrity Hub also features reporting and summary views of data concerns. This Hub provides the issue status and triggers reminder emails for any unresolved issues.
"Our Data Integrity Hub serves as a direct line of communication between manufacturers and distributors to relay problems and issues with product information," said Brenda Maxwell, Director of Global Product Management at IDEA. "This makes for faster updates and cleaner, more accurate data in the channel."
The Data Integrity Hub encourages trading partners to identify the primary person managing their data and then facilitates immediate collaboration with their trading partner counterparts. This can improve standard operating procedures, reduce cycle times, and drive superior data quality that is embraced by the whole channel.
To learn more, check out the information in the IDEA Learning Portal.