eBiz 2023 Panels Bring the Industry Together to Discuss Connected Supply Chains and Contractor Marketplaces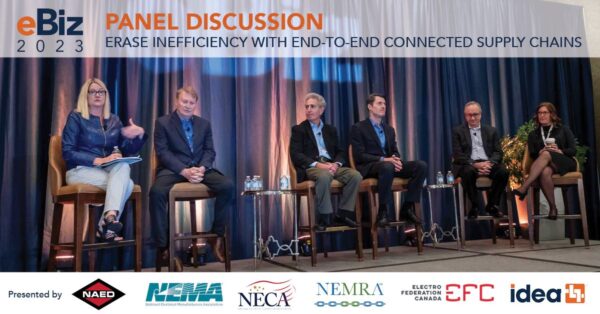 eBiz 2023 to Feature Panelists from NAED, NEMA, NECA, NEMRA, EFC, and IDEA
eBiz 2023, September 18-20 in Nashville, is the only gathering of electrical industry supply chain leaders dedicated to harnessing the power of data to streamline operations and accelerate eBusiness growth.
Industry Panel Discussion: Erase Inefficiency with End-to-End Connected Supply Chains
NAED, NEMA, NECA, NEMRA, EFC, and IDEA leaders converge to explore optimal strategies in harnessing data, analytics, automation tools, and artificial intelligence for supply chain transformation. Moderator: Scott Costa, Publisher of tED Magazine.
Panelists:
Satya Sanivarapu, Technology Director, Digital Supply Chains, NAED
Erika TenEyck, Director of Business Intelligence Programs, NAED
Don Leavens, Chief Economist and SVP of Business Intelligence, NEMA
Jim Johnson, President and CEO, NEMRA
Carol McGlogan, President & CEO, EFC
Denise Keating, VP of Customer Success, IDEA
TBD representative from NECA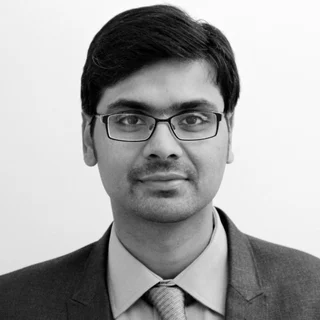 Contractor Marketplaces Panel Discussion: What Electrical Distributors and Manufacturers Need to Know
With guest panelist Josh Bone, Executive Director of ELECTRI International, NECA's Research Foundation, this session will delve into the pursuit of a unified platform for contractors to procure materials from multiple distributors at the best price. Additionally, it will address distributors' objectives to uphold contractor relationships while maintaining reasonable profit margins, all while striving to enhance value stream coordination. Moderators: David Bauders, CEO of SPARXiQ, and Richard Carney, Principal of P2Pro.
The eBiz 2023 early-bird registration deadline is August 16, 2023. Save $200 by registering in the next two weeks.
Learn More about eBiz 2023
eBiz Agenda at a Glance
Monday, September 18
5:30pm – 7:30pm Welcome Reception

Tuesday, September 19
8:30am – 11:45am General Session
1:15pm – 4:30pm Breakout Sessions
6:00pm – 9:00pm eBiz Night Out at Ole Red

Wednesday, September 20
8:30am – 10:00am General Session
10:15am – 12:00pm Breakout Sessions
12:00pm – 1:00pm Networking Lunch
eBiz 2023 offers a wealth of valuable education and networking opportunities for the electrical industry's technology, operations, and data teams. The conference features a technology product and services expo, the Innovation Hub, hosting booths by service providers and manufacturers. Additionally, customers can access the IDEA Expert Bar to get their most pressing questions addressed.
Distributors and manufacturers, IDEA customers, NAED members, and service providers are encouraged to send team members to participate in sessions on IDEA Connector, IDEA Exchange, the Harmonized Data Model (HDM), and digital business trends.